Sean Claessen
Vice President, Creative & Strategy
Maritz Loyalty Marketing
Sean has extensive experience in youth marketing and developing campaigns and programs for brands such as BlackBerry, Ford, Under Armour, SCENE, Cineplex, Scotiabank, Indigo, SPC Card, Mattel, Puma and several outlets of the Government of Ontario.
Sean's experience reflects a combined strategic and practical understanding of above- and below-the-line advertising and promotion, communication planning, as well as a wealth of knowledge in specific disciplines like experiential marketing, direct mail, and a gamut of digital vocabularies– CRM to social, mobile and .com destinations.
Leading a team of Strategists and Creatives, Sean's focus is on creating valuable and potent brand experiences for our clients. Sean is a frequent presenter at conferences throughout North America that are focused on brand experience, loyalty and youth, and is regularly cited in trade publications on various marketing topics.
Louis Cohen
Senior Vice President — Head of Search & Affiliate Marketing
Citi
Louis Cohen brings over a decade of Internet Advertising experience as the SVP, Head of Search & Affiliate Marketing for Citibank where he leads the Digital Marketing efforts of the Citibank, CitiMortgage, & CitiCards brands. Via Search Engine Marketing (SEM), Optimization (SEO), & Affiliate Marketing channels, Louis & his team drive acquisition efforts across Financial Services.
Previously, Louis spent 6 years in leadership roles at Microsoft Advertising as a Regional Manager for the Microsoft Media Network & Search Account Management teams. Louis began his career as an internet entrepreneur in the late 1990's with a small business for collectibles trading online, leading him to roles as a General Manager or Director of Marketing at several e-commerce start-ups.
Louis has spoken at several industry events & teaches MBA classes in Digital Marketing, Search Marketing, & Social Media Marketing at Baruch College. He holds a BS in Industrial Management & Entrepreneurship from Carnegie Mellon University & an MBA from Baruch College.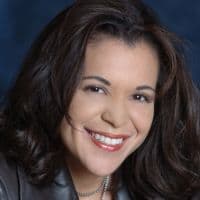 Alma Derricks
Director, Media & Entertainment Strategy, Technology, Media & Telecommunications
Deloitte Consulting LLP
Alma Derricks is a branding and marketing strategist with over 20 years of experience creating and launching cross-platform businesses that enhance the ways companies interact with customers and capitalize on the unique capabilities of digital media. Drawing on a unique combination of broadcast, cable, print, licensing, advertising, and new media experience, she has developed and produced multiple-medium programming and content networks for a range of internationally acclaimed media and entertainment franchises including Star Trek, Entertainment Tonight, Dilbert, and Peanuts and held a series of ground-breaking consultative and senior management positions at Paramount, United Media, Scient, the Los Angeles Times, Comcast, and HBO. As a Director in Deloitte's Media & Entertainment practice, Alma is responsible for leading the practice's thought leadership in multiple-medium customer experience and marketing strategy. She has managed new product launches and strategic branding, content, and go-to-market engagements for leading cable, broadcasting, live entertainment, video game, telecommunications, publishing and online music companies.

Kathryn Friedrich
Head of Video Strategy
Google & YouTube
Kathryn Friedrich brings more than 17 years of sales and industry expertise to Google, where she oversees video advertising product strategy for Google & YouTube across Canada, US, and LATAM.
Prior to this role, Kathryn ran the media & entertainment display sales business at Google working with the film, television, gaming and publishing industries, to develop comprehensive digital marketing strategies for the largest media companies in the world.
She came to Google from magazine publishing where she worked for notable companies such as American Express, Hearst, and Conde Nast running all aspects of sales and marketing across industry verticals.
Kathryn graduated with a Bachelor of Science degree from Cornell University and lives in Summit, Nj with her husband and 2 sons.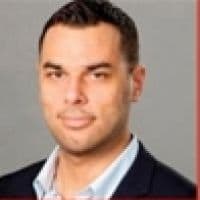 Dave Kaplan
VP, Bravo Media Research
NBCUniversal
Dave Kaplan is Vice President, Bravo Media Research at NBCUniversal, where he works with Bravo's advertisers on measurement solutions across all touchpoints including on-air, online, social and interactive. He produces new insights across key categories, shares best practices with marketing partners and industry experts, and helps Bravo navigate through the evolving media landscape. He previously held the role of SVP of Product Leadership at The Nielsen Company, where he managed the firm's suite of cross-platform advertising effectiveness products.
In his eight years at Nielsen (originally with IAG Research, which was acquired by Nielsen in 2008), Dave contributed substantially to the development of the company's core research products that measure the impact of TV commercials and branded entertainment, and to the understanding and use of program engagement metrics.
Dave holds a BA in Psychology from Cornell University's College of Arts and Sciences where he was named a member of Phi Beta Kappa.
He had the honor of being the first recipient (research agency side) of the ARF's Rising Star Award in March of 2006, recognizing the industry's most promising young researchers. In 2009, Dave was selected to join the "Nielsen Leadership Program" – an initiative designed to engage top talent in the company's strategic agenda and to further strengthen knowledge of client needs. Last year, he participated in a panel on neuroscience and its marketing applications at Advertising Week. Most recently, he moderated a panel on media consumption and consumer behavior at Audience Measurement 7.0 in New York and spoke at Variety's MultiScreen Summit in Los Angeles.
Josh Kessler
Director of Mobile Platforms and Innovation
E-Business
Josh Kessler is the Director of Mobile Platforms and Innovation, E-Business at Discover Financial Services (NYSE: DFS). Discover is a leading credit card issuer, direct bank, and electronic payment services company, and is one of the most recognized brands in U.S. financial services. Mr. Kessler oversees Discover mobile activities: new features, devices, user experience, marketing, as well as leading a dedicated cell for innovation and new product development.
Before joining Discover, Mr. Kessler spent ten years at MasterCard, most recently as Vice President of Mobile and Contactless Payments for the US Region, including responsibilities for relationships with companies such as Google, emerging startups, and assorted mobile wallet operators. His background also includes time at Goldman Sachs as an options specialist, an MBA in Biotechnology and Entrepreneurship from Northwestern's Kellogg School of Management, several patents and a wide breadth of programming abilities.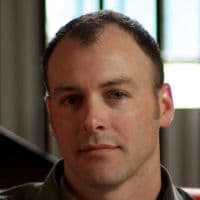 John Lane
Vice President, Strategy & Creative
Centerline Digital
Watching TV as a kid, I used to run to the bathroom during the shows so I could make it back for the commercials. That passion for marketing launched me down a career path that's included writing, graphic design, communications strategy for political campaigns, data-driven marketing strategy, animation, web design and development.
Today, I've combined those disciplines into my position as Vice President, Strategy & Creative for Centerline Digital — where I craft content marketing strategies that help clients like IBM, GE and ChannelAdvisor reach their target audiences. I guide the creation of the deliverables (websites, videos, etc.) and programs (social media, context planning, etc.) that activate those strategies. And I use analytics to continually optimization the content mix.
You can find me on Twitter and LinkedIn (among other social media outlets).
Victor Lee
Vice President Global Digital Marketing
Hasbro
Victor leads the Hasbro Global Digital Marketing group responsible for digital marketing for all Hasbro brands such as Transformers, Monopoly, My Little Pony, Nerf, Play Doh, Playskool and others. In his role he drives all digital strategies and activations within the web, mobile, social and digital media.
Prior to Hasbro, he was Senior Vice President of Marketing at Digitas and led the relationships for brands such as, Goodyear, Buick, GMC, Harley-Davidson, Pontiac, IHG, OnStar, Saturn and GM Branded Entertainment.
At Digitas, he worked on key digital partnerships and programs with NASCAR, Marvel, NFL, Bravo, The Apprentice, NCAA, Maxim, Sports Illustrated, Jimmy Kimmel Live, The Oprah Winfrey Show, MTV, Survivor, Transformers The Movie, The Jonas Bros, Glee and Live with Regis and Kelly which have won awards from The Pro Awards, The Reggies, The Effies, MIXX, MITX, and Cannes Lions.
Prior to Digitas, he was Vice President, Creative and Strategy, for Alloy Media and Marketing and Senior Publicist at Viacom parent, National Amusements.
In 2012 he was awarded Top 40 Under 40 by Brand Innovators. Currently serves as a Board Director for the Brand Activation Association and Advisory Board Member for Brand Innovators.
Victor is a Boston native and a graduate of Boston College.
Bob Macdonald
President & CEO
Maritz Loyalty Marketing & Maritz Canada
Bob Macdonald is President and CEO of Maritz Loyalty Marketing, as well as Maritz Canada Inc., a North American, full-service loyalty and marketing services company. Bob's career with Maritz spans over 18 years of international achievements in marketing, sales and innovation, working with top Fortune 500 companies.
Under Bob's leadership, Maritz works with industry-leading brands in a variety of sectors across North America, including financial services, healthcare, automotive, retail packaged goods, entertainment, technology and telecommunications.
In addition to his professional responsibilities, Bob is also a champion for corporate social responsibility, and has sat on the boards of several non-profit and educational organizations.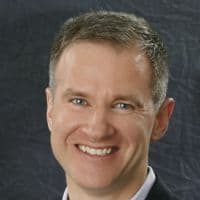 Dennis Maloney
VP of Multimedia Marketing
Domino's Pizza
In his role as Vice President of Multimedia Marketing, Dennis Maloney is responsible for Domino's digital marketing activities and rapidly growing digital ordering channels.
Since taking his current position in 2010, Maloney has been instrumental in leading development and implementation of Domino's digital strategy and has more than doubled annual digital sales to over $1B. He has led the introduction of several new digital platforms and marketing capabilities, including delivery of Domino's smartphone ordering applications and a strong social media program with over 8.5 million Facebook fans. He continues to champion the use of highly interactive digital experiences, such as the Domino's Pizza Hero application, to drive consumer engagement and support Domino's "Pizza Turnaround" program.
Maloney's previous experience includes more than 15 years in marketing and e-commerce at leading global companies such as The Coca-Cola Company and Procter & Gamble.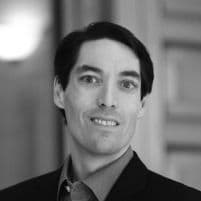 Craig Palli
Chief Strategy Officer
Fiksu
Craig Palli is a seasoned inventor and entrepreneur with a particular knack for creating client focused marketing and business development strategies for technology companies of all sizes, in all stages of growth – from inception to IPO or acquisition. As Chief Strategy Officer, Craig leads Fiksu's worldwide Marketing, Business Development and Client Services efforts spanning the Client Development and Client Performance teams who ensure client success.
Craig's insight and quick wit make him a popular speaker at industry events as well as a trusted go-to source for the trade and business press. His commentary has been featured in news outlets such as TechCrunch, GigaOM, Forbes, MobileMarketer and Reuters.
Before Fiksu, Craig was founder and CEO of Torrent, Inc., a manufacturer of patent-rich and ecologically friendly consumer electronics products. Previously, Craig held senior management roles at DirectoryM, Inc., a premier online advertising network for small businesses, and ValueClick, Inc., one of the world's largest integrated online marketing companies. In addition, he helped grow Be-Free Inc. from a start-up with six customers to a $3 billion market cap before its acquisition by ValueClick. Craig graduated from Carnegie Mellon University with dual majors in economics and industrial management, and holds a MBA from the F.W. Olin Graduate School of Business at Babson College.
Stephen Powers
Vice President, Research Director
Forrester
Stephen serves Application Development & Delivery Professionals. He is a leading expert on technologies to support online customer experiences, including web content management, digital asset management, and personalization.
Stephen helps Forrester clients create customer experience management technology strategies to support contextual, multichannel experiences and realize production efficiencies.
Stephen came to Forrester with many years of experience in IT management and application development. Most recently, Stephen served as vice president and general manager of a software startup in Cambridge, Mass., managing client engagements in the areas of customer resource management (CRM), asset management, and supply chain management.
Prior to that, he spent eight years at ZDNET (later CNET), where he led IT groups responsible for enterprise content management, web content management, eCommerce, search applications, and data warehousing.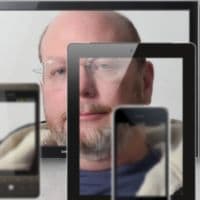 Dewey Reid
Vice President Design for Mobile & Emerging Products
Yahoo!
Dewey Reid is currently the Vice President Design for Mobile & Emerging Products at Yahoo!
Tim Reis
Head of Mobile & Social Solutions
Google
Tim Reis leads Google's mobile and social solutions teams in the Americas. He is a 30 year veteran of media sales serving in roles that have spanned print, television and online.
Prior to his current assignment, Tim held a variety of roles at Google, leading the Mobile Display (formerly Admob) advertising team for the finance, entertainment, auto and travel industry verticals, leading Google's Consumer Packaged Goods practice in the eastern region and managing one of Google's financial services advertising teams. He has been with Google for five years.
Tim came to Google from Plum TV where he was Director of Network Sales. Prior to Plum, Tim was President of Forbes Custom Media and Forbes' Vice President of Sales Development. He was Southeast Manager for Fortune magazine and founder & president of an independent media sales firm.
Tim is a former member of the Board of Directors of the Promotion Marketing Association and co-chair of the PMA's Digital Center of Excellence.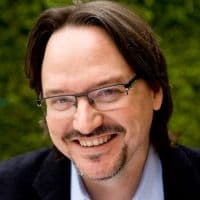 Robert Rose
Chief Strategist; Senior Contributing Analyst; Author
Content Marketing Institute; Digital Clarity Group; "Managing Content Marketing"
Robert Rose helps marketers become storytellers.
Robert is the he Chief Strategist for the Content Marketing Institute, and Senior Contributing Analyst for Digital Clarity Group. He is also the author of the book Managing Content Marketing, which spent two weeks as a top ten marketing book on Amazon.com.
As a recognized expert in content marketing strategy, digital media and the social Web, Robert innovates creative and technical strategies for a wide variety of clientele. He's helped large companies such as AT&T, KPMG, PTC, Petco and Nissan tell their story more effectively through the Web.
He's worked to help develop digital marketing efforts for entertainment and media brands such as Dwight Yoakam, Nickelodeon and NBC. And, he's helped marketers at smaller organizations such as East Harlem Tutorial Program, Coburn Ventures and Hippo to amplify their story through Content Marketing and Social Web Strategies.

Neela Sakaria
Executive Vice President
Latitude
Neela Sakaria is Executive Vice President of Latitude, an international research consultancy. For 10+ years, she has advised global media companies and advertising agencies on content strategy and user experience, digital distribution, marketing, and business development in a rapidly evolving technology and communications climate.
Neela oversees all of Latitude's strategic and thought leadership work, and has helped clients such as NBCUniversal, ESPN, New York Times, and Viacom Media Networks to identify and develop opportunities in mobile, social, and cross-platform storytelling.
Neela possesses specific expertise in multi-screen, advising brands and marketers on the implications and opportunities tied to these emerging behaviors. Over the past couple years, she has spearheaded the development and execution of Latitude's own thought leadership research series, including studies like "The Future of Storytelling," "Next-Gen Retail: Mobile & Beyond," and "The New Sharing Economy."
Prior to joining Latitude, Neela held positions at Discovery Channel, American Public Television, Iconoculture, and MTV Networks.

Don Scheibenreif
Research Vice President
Gartner, Inc.
Don Scheibenreif is a research VP with Gartner's Industries Research group. He works with Gartner's Consumer Goods Manufacturing and Pharma clients around the world to help them understand and apply the technologies and trends that will drive profitable consumer demand and engagement.
Prior to joining Gartner in 2010, Don spent his career as a marketing professional. He was Vice President – Government and Healthcare Segment and Vice President – Strategic Marketing for W.W. Grainger, Inc. a leading B2B distributor of industrial supplies. Before Grainger, Don held a variety of senior marketing roles at True Value Company, Draftfcb, and The Coca-Cola Company. Don began his career at The Quaker Oats Company in brand management and customer marketing. His first exposure to professional marketing was appearing in several TV commercials for Joe Sedelmaier, the famed director of Wendy's "Where's The Beef" spot.
Outside work, Don volunteers as a member of DePaul University's Marketing Advisory Council, is an active networker, and he mentors a number of young professionals. As a digital immigrant, he relies on his kids and his mobile device obsessed wife to mentor him and bail him out of technology jams.
He received his BS in Marketing from DePaul University and his MBA in Marketing from the University Of Chicago Booth School Of Business. Don lives in Northbrook, IL with his wife Mona, a Chief Financial Officer. Their two children are making their way through college.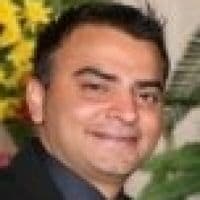 Amit Shah
Vice President – Online, Mobile & Social
1-800-Flowers.com
As Vice President, Online, Mobile & Social Media for 1-800-FLOWERS.COM, Amit's responsibilities include management of the Company's entire mobile footprint as well as leading the direction and tactical adoption of a multi-channel social media strategy on internal and external platforms. Amit also manages key Company relationships with emerging partners in mobile and social commerce. Under his guidance, 1-800-Flowers.com continues to be a leader across the spectrum of mobile commerce and social media experiences and has been widely recognized with numerous industry awards. Amit's views on mobile and social have been covered by many publications including New York Times, Ad Age and Techcrunch.

Jonathan Stephen
Head of Mobile
JetBlue Airways
Bringing more than eight years of experience in the mobile industry, Jonathan Stephen joined the Digital Commerce & Marketing team at JetBlue Airways with the responsibility of driving JetBlue's overall mobile product strategy.
Prior to his tenure with JetBlue, Jonathan was the Director of Global Industry Initiatives with the Mobile Marketing Association (MMA), where he was responsible for coordinating the various committees of the organization, directing the MMA's strategic initiatives, overseeing and publishing guidelines, best practices and educational tools for mobile media and marketing.
His past has also included various roles throughout the mobile ecosystem having worked at companies such as Motorola, Vindigo, and Flurry. Jonathan was also recently named one of the "Top 40 under 40" Brand Marketers for 2012 by Brand Innovators.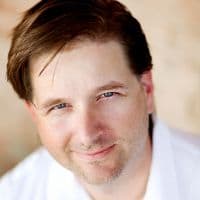 Jason Thibeault
Sr. Director, Marketing Strategy
Limelight Networks
Jason Thibeault, Sr. Director of Marketing Strategy at Limelight, is a digital superhero. He brings dreams to life with video, pictures, and words. He helps some of the world's biggest companies deliver movies, live TV, and their digital presence to you anywhere in the world. He imagines and builds creative technology solutions that drive today's economy. He consorts with CEOs, VCs, and little kids with aspirations of playing professional hockey. And in his spare time, he tells stories that feed the imagination of future generations.

Dounia Turrill
Senior Vice President, Client Insights
The Nielsen Company
Dounia Turrill is Senior Vice President, Client Insights for The Nielsen Company. In this role, she helps drive thought leadership for Nielsen, serving as a lead voice as Nielsen grows and evolves its initiatives related to cross-platform audience measurement.
Dounia leads Nielsen's global cross platform audience measurement practice, defining and managing the collective knowledge of the Watch team across Nielsen and leading thought leadership efforts designed to encourage and facilitate client discussions in this area. The practice allows media clients to optimize programming and increase advertising yields, while ensuring marketers take advantage of deep insights into the cross media behavior of the hardest to reach and most valuable audiences. The practice draws upon Nielsen's leading media measurement assets across TV, online, and mobile platforms in 35 countries.
Dounia serves on the board of PromaxBDA.
Prior to re-joining Nielsen, Dounia was Vice President, Research, at the CW Television Network, and formerly was Vice President, Research, at the WB Television Network. In those capacities, she was an active member of the TV Committee of the Media Research Council. She began her career at Nielsen, where she worked extensively with both Local and National clients.
Dounia is a graduate of The London School of Economics and Political Science. She resides in Los Angeles.
Russell Wallach
President
Live Nation Network
One of the nation's leading experts on live entertainment marketing and sponsorship, Russell Wallach oversees all media, digital and marketing partnerships for Live Nation Entertainment, the world's largest live entertainment company. Russell and his 150-person team develop high-impact, multi-million dollar marketing partnerships across Live Nation's network of 84 venues, 22,000 annual concerts and festivals, and 2,000 artists, to reach Live Nation's 52 million fans. During his 10+ years in that role, Russell has helped create award-winning programs for many of the world's biggest global brands, including Anheuser-Busch, Citi, Coca-Cola, Hertz, Kellogg's and Starwood Hotels.
Under his helm, Russell successfully brought Live Nation's sponsorship marketing efforts into the digital age by leveraging social media, data, mobile and online advertising. That includes the 2012 re-launch of LiveNation.com, a geo-targeted social media-driven community for live music fans that delivers a myriad of branded content and advertising opportunities.
Prior to his current position, Russell worked in senior sponsorship sales positions for Live Nation predecessor companies and divisions Clear Channel Entertainment, SFX Entertainment and ProServ. During that time, he helped orchestrate some of the world's largest integrated sponsorship deals across entertainment and sports, including the naming rights of STAPLES Center in Los Angeles, PSINet Stadium in Baltimore, Philips Arena in Atlanta, FedEx Field in suburban Washington, DC and Reliant Park in Houston.
Russell has been featured in publications including Fast Company, Advertising Age, Billboard, Forbes and CNBC.com, and has spoken at blue chip business and marketing conferences including Fast Company Innovation Uncensored, ad:tech, The Mobile Marketing Forum, Digiday Conference, IAB Mobile Marketplace and OMMA Global.
He holds a Bachelor of Science degree in Sports Management from the University of Massachusetts in Amherst.
Pranav Yadav
CEO
Neuro-Insight US Inc.
Pranav Yadav, CEO of Neuro-Insight U.S., is an international innovation evangelist and thought leader dedicated to changing how brands and customers communicate. By using the passive, granular insights of neuromarketing, Pranav helps advertisers and media companies make the most compelling connections between product, communication, context and consumer.
Neuro-Insight is a global market research company that uses unique brain-imaging technology to measure the brain's response to communications – pioneering the link between brain activity and consumer behavior.
Neuro-Insight's groundbreaking approach, peer-reviewed and published in the International Journal of Advertising, measures pre-conscious brain activity to identify factors that drive marketing effectiveness. By reporting on media and advertising effectiveness on a second-by-second basis with patented Steady-State Topography (SST), Neuro-Insight advises on crucial conceptual, executional, and media planning issues.
Pranav's passion for innovative, consumer-centric metrics took shape during his time as a Senior Consultant with international innovation strategy consulting firm, ReD Associates. At ReD, Pranav worked on multiple diverse projects. He helped a leading white goods (home appliances)company adapt a product for the Indian market, where a poor understanding of the local consumer profile had led to ineffective product design and communication strategy.
In a different project, featured at the 2010 Venice Biennale, Pranav helped a team of international architects design a truly innovative European metropolis of the future with an unprecedented quantitative analysis of the successes and failures of the world's great cities. Later, he helped a gaming company reinvent an age-old game for a user base rapidly evolving with the advent of mobile and social media platforms.
Prior to joining ReD, Pranav worked at Goldman Sachs, where he was part of the elite Equity Structuring Group's core team that established and developed the retail structured notes business in the U.S.
At Neuro-Insight, Pranav has continued to evangelize for true, accurate understanding of media consumers. Using Neuro-Insight's industry-leading SST technology, Pranav is dedicated to helping advertisers, brand owners and content providers make the best and most impactful case for their products by providing 360-degree solutions along multiple touchpoints.